Recycled Cans to Decorate your Home
When we saw this idea, we immediately share with you. It's original and allow us to decorate a charm the walls of our home recycled materials unused ones back home.This is 
recycling cans
 transforming them into distinguished wall hangings, with the help of natural plants, stones, shells or whatever it is that we would like to put inside.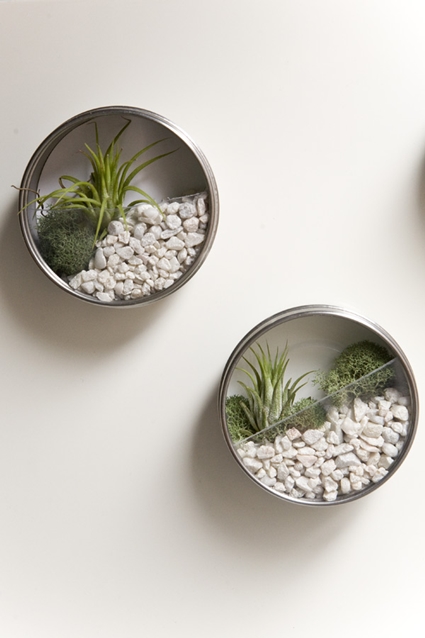 The materials to make these decorative objects are
Spray paint in the desired color.
A cutting tool can be knife, cutter, scissors, small saw, etc..
Hook for hanging (optional).
Sand, stones, shells or shells, seedlings, or what we like to put inside.
Get to work!!
Steps to recycle cans and decorate the home
As a first step you must cover the cans to the edge with duct tape to then start painting the background. You must place 3 to 4 coats of paint, allowing to dry between each.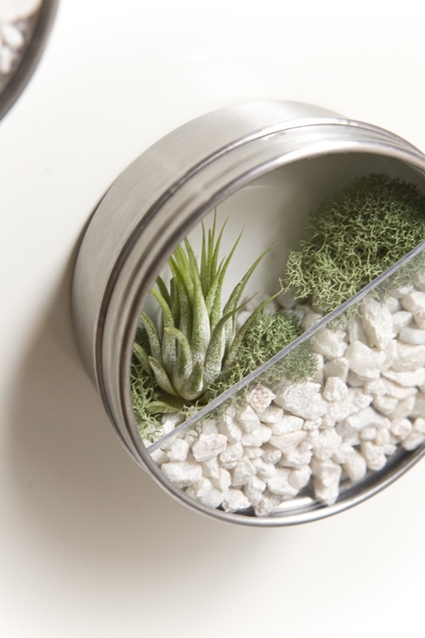 Cans to decorate your home – Photo 2
Then you must work at the top of the can. Must check against the edges and halfway there and you cut with the cutting tool to have. Once cut, with the sandpaper, and carefully, you should go over to the edges are smooth and not run the risk of hurt. If you prefer that the whole can be seen, you can cut and paste a full glass reaches halfway to the decoration looks like in the photo.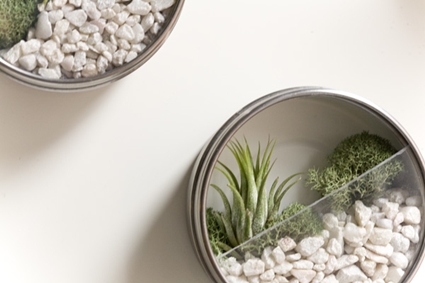 Cans to decorate your home – Photo 3
When the paint is dry the can, we must wash it with soapy water and dry well. We put glue on the edge and put the lid.We let the glue dry.
With the above ready, it's time to decorate our cans. In this case we have placed white priedras and small seedlings can be up cactus. It is good place for the rear a hook so that then we can hang on the wall.
already have ready your cans to decorate the walls .
Follow this link: http://www.guiademanualidades.com/recicla-latas-para-decorar-tu-hogar-5774.htm#more-5774
Dont Forget to LIKE and SHARE!